Choosing the best leather for our camera straps
Over the past few years we have garnered a reputation for making some of the
finest leather camera straps in the world
. The
reviews
we've had honour us, and we are constantly striving to improve on our
leather camera straps
, even in the smallest of ways. But one area we know we do not need to improve on, is in our choice of leather used on all of our current production
leather camera straps
. Crafting the
best leather camera straps
in the world starts with one vital ingredient: leather. Obviously! But, before we started Hawkesmill in 2012, we knew very little about the subject. In fact, we probably knew less than a little. We knew it came in multiple colours, it was either soft, or hard, or a combination of the two and it was either cheap or expensive, or somewhere in between. And that's about it. As our knowledge grew and we started making prototypes of straps, using a multitude of leathers we began to hear terms like: vegetable tanned and chrome tanned. There is Italian vegetable tanned and there is a combination of vegetable tanned and chrome tanned, etc.
Our leather journey
Over the last few years we've visited many tanneries around the world. We've felt and handled hundreds of leathers for possible use with both our camera bags and straps. And what we've determined is that the leather industry is a lot like the wine industry. They are both farming industries and more importantly, they are both intricate and confusing subjects. Moreover, like wine, the best leathers often command outrageous prices. We're often reminded of an old episode of "Colombo," called, "Any Old Port in a Storm", in which Lieutenant Colombo is trying to catch a killer who owns a winery, Adrian Carsini, played by the incomparable Donald Pleasence. Mr. Carsini is perhaps one of the most knowledgable oenophiles on Earth. and Colombo has to gain some knowledge about wine in order to catch him. He visits a wine store and asks the question, "how can I tell if a wine is good or not?" The man behind the counter, played by George Gaynes of "Police Academy" fame, pauses for a second and says in a poor French accent, "by the price." And it is no different with leather. Generally the more expensive the leather is, the better it is. Although like wine, this isn't always true and supply and demand plays a large role here. For instance, a bottle of a recent vintage Romanee-Conti will set you back a mind-boggling £15,000. Is it really that much better than a £100, or for that matter £50 bottle of Burgundy from one of the other well known estates? Perhaps not. But it will most certainly be much better than your average supermarket plonk for £8. It is the same with leather. You can spend almost any amount of money on a rare leather, such as: antelope, deer, water buffalo, or ostrich. You can also find exceptional leather from very good tanneries for much less. It truly is a subject that can take years to learn and understand. It can all be quite confusing. Each week we get dozens of emails from customers and prospective customers asking us questions about the leather we use for our straps. So we decided to create this post in order to help answer those questions. The questions and answers to these questions combine to help us make a more informed choice when choosing our leather.
Top 5 questions we're asked about leather camera straps
Where does your leather come from?
Is it vegetable tanned?
Will it leave marks on my clothes?
How long will it last?
How do I care for it?
Answers
Answer: Chicago, Illinois. All of our current production camera straps, whether for Canon, Nikon, Leica, Fuji, or Sony, are all made from Horween Chromexcel. The Horween tannery in Chicago was founded in 1905 and is one of the most well-respected tanneries in the world. In addition to Horween Chromexcel, they also make the legendary Shell Cordovan, which we plan to use for limited release straps in the future.
Answer: it is both vegetable tanned and chrome tanned. This is the reason for its durability and softness. Usually, vegetable tanned yields a malleable, full leather that patinas well. While chrome tanned produces a soft, supple leather that is incredibly durable. The entire tanning process takes 28 days. It is tanned entirely in its own 5-story building in Chicago and it undergoes 89 separate processes during that time. Astounding isn't it?
Answer: generally, no. Horween Chromexcel has very little colour-transference. And in our experience, it takes an incredible amount of effort to transfer just the smallest amount of dye onto a white shirt.
Answer: this is entirely up the user. If the leather is well taken care of, conditioned once in a while, waxed to protect it and inspected for nicks and cuts before they become a problem. A quality camera strap like ours can last a lifetime. However, if the strap is constantly getting wet, without being dried and cleaned and generally abused and left to dry out, the strap life will be substantially less.
Answer: with every strap we sell, we include a care guide. We also have a link on our website which will fully explain what should be done to keep your strap in tip-top condition.
The Horween tanning process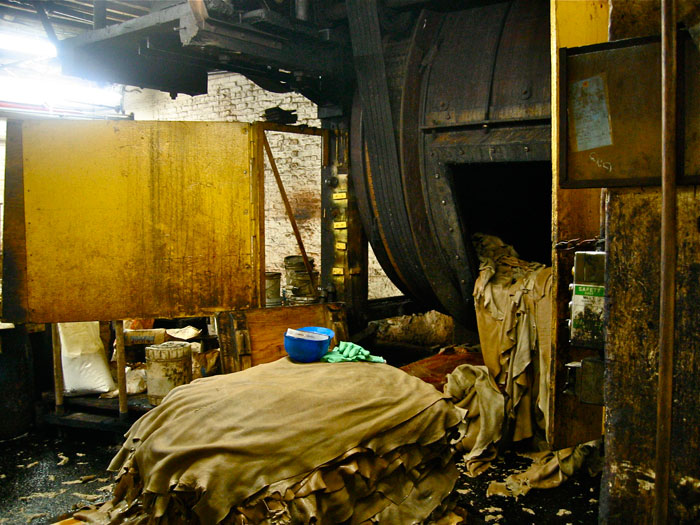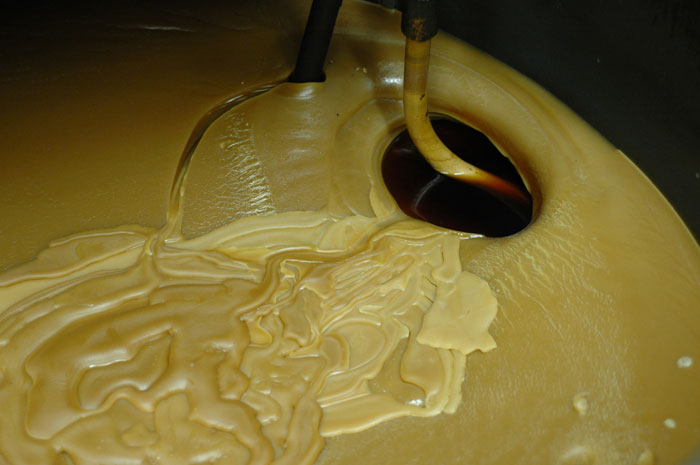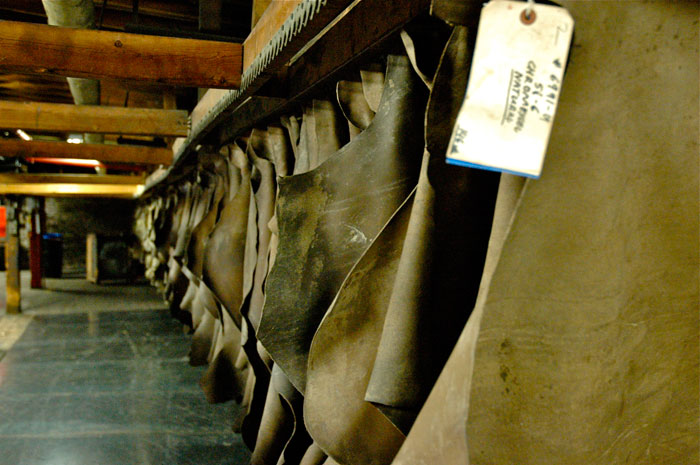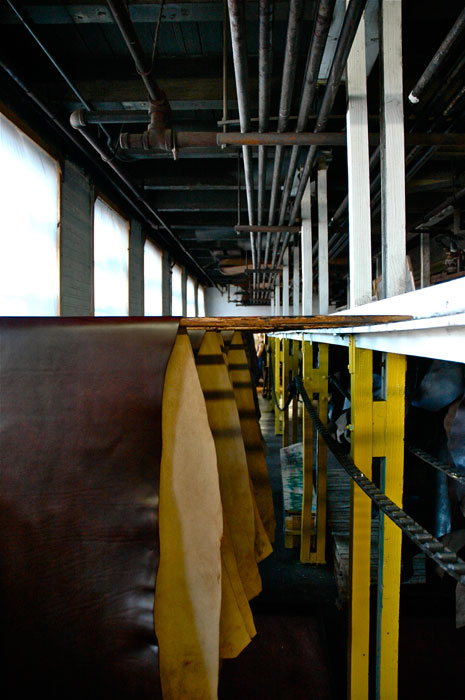 Conclusion and further reading
The above should give you a basic understanding and shed some light onto the most common questions we get asked and how we choose our leather. However, there is a lot more to learn. And we encourage all of our customers and potential customers to learn about this fascinating subject that has literally been a backbone of our culture for centuries. From Romans using leather sandals to forge their way across much of the planet, to the sofas we sit on at night, leather has been an integral part of ours lives for millennia. If you would like to read more about
Horween
you can visit their website. You can also have a read of their
guide to Chromexcel
. It is perhaps the best and most authoritative webpage on the subject. We are always expanding our leather knowledge. If you know of a leather that would make excellent
leather camera straps
, pop a comment down below. Also, what's your favourite leather? You don't need to use all the technical terms, just let us know what you like. Do you prefer suede? Or do you like tough, hard leather like English bridle leather? Let us know below.