At Hawkesmill HQ we're often asked what the best camera straps for Leica are. In fact, we're often asked what the best camera straps are for many camera brands, but with Leica users, we get that question a lot more. And for good reason. Leica users are very particular about their cameras and gear. So we thought we would create a little guide to our favourite camera straps for our Leica cameras and perhaps it will help you too. Without further ado. Let's get into it.
---
What are the best camera straps for Leica cameras?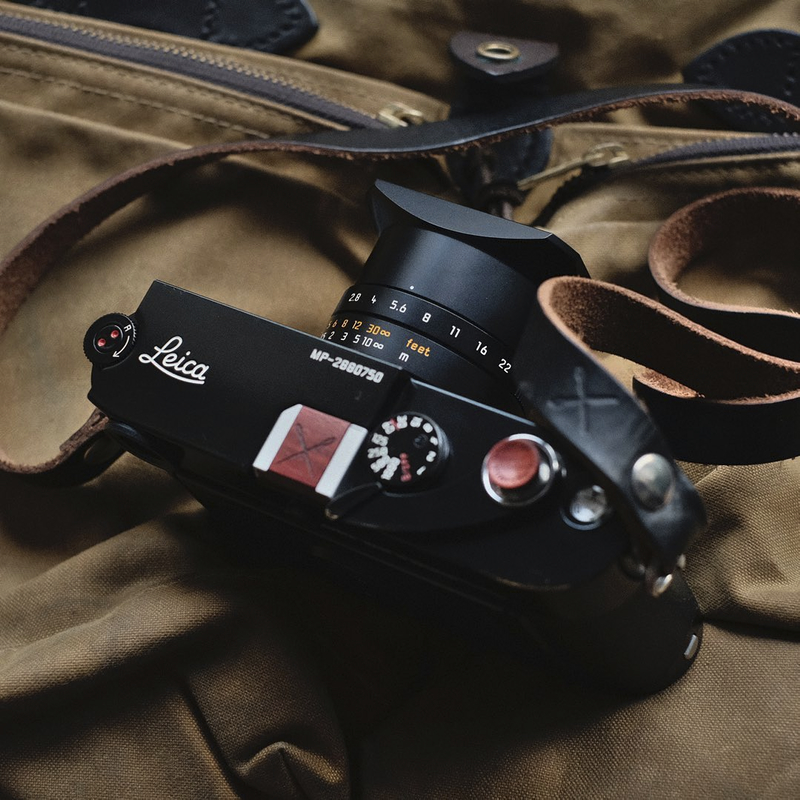 By their very nature most Leica cameras (the M series especially) are small and discreet. And we believe that any camera straps for Leica need to be equally discreet. Ideally we would make a camera strap that was as thin as dental floss and got out of the way of the photographer as much as possible. However, that would be extremely uncomfortable. So if we're talking about the best camera straps for Leica they must also be comfortable.
The amount of materials one could make a strap out of is really limitless, but our preference is leather. And not just any leather, but Horween Chromexcel leather. For a full rundown on why we believe Horween Chromexcel leather to be the superior leather for making leather camera straps, have a read of this post we did a while ago: Horween Leather Camera Straps
Leather isn't the only material that is suitable for camera straps, but we believe it is the most comfortable. We're currently working on a rope strap made from 100% recycled plastic bottles, for those customers who prefer to use less leather in their lives, or just want a different material. But, if we're being honest, it won't be as comfortable as a Horween leather camera strap is.
The next item probably shouldn't be that important, but generally is. And that is, how attractive the camera strap is. Oh sure, we should all be happy with something that simply does a great job and the utilitarian in us all probably is. But, if you're like us, it's also nice to have something that makes you want to keep looking at it. Which is why we've designed our camera straps to be aesthetically attractive, as well as functional.
Let's recap:
In order to make the best camera straps for Leica you need to make them thin and discreet. We don't know a single Leica user who wants a large, bulky camera strap.
The ideal material for such a strap is leather as it will produce the softest result on your neck, or draped across your chest. However, there are comfortable rope straps out there. And although they are slightly more bulky, they can do the job just as well as our leather camera straps. Stay tuned for our rope straps. You won't be disappointed.
A camera strap should be attractive and make you want to remove the strap that came with your camera. Especially if that strap is adorning a Leica camera. As they are possibly the world's most beautiful camera.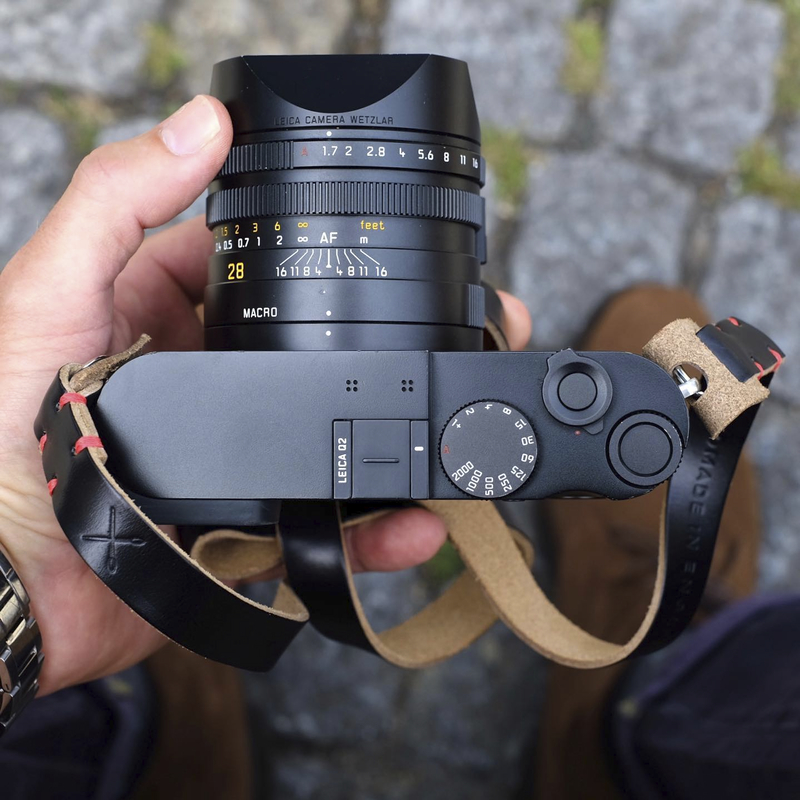 ---
Which of our camera straps do we prefer for our Leica cameras?
At Hawkesmill HQ we have a lovely little selection of old Leica film cameras. And we sometimes get to play around with Leica digital cameras at Leica's Mayfair store as they are one of our stockists. See our post on that here: Hawkesmill now stocked at Leica Mayfair
And if you look through our Instagram feed you will see that our preferred Leica camera straps are our Kensington neck straps. They are small and thin enough to not get in the way when we're shooting and they are extremely comfortable. Although if comfort is your number one priority, say when shooting all day, than our Westminster camera straps are probably your best option.
As always, we hope you enjoyed the read. If you have any questions about what camera strap to choose for your camera, please don't hesitate to get in touch.