Let's talk waterproof camera bags! It's the end of May. And that means, for most places around the world, warmer weather is coming. Living in Britain, we're used to our summers being hit and miss. April can sometimes feel like July and July can very often be as rainy as April. Having a waterproof camera bag is essential for enjoying the photography experience during our lovely British summers.
However, when the weather turns warm, we don't want to be carrying a lot of heavy, hot equipment. We like to pare down to the bare minimum and stay cool and mobile, but also dry.
Which brings us to this month's Product Spotlight…
Small Marlborough Camera Bag
We designed our Marlborough camera bag to be the lightest and most durable bag in our range. That is true for both the small and the large versions.
It is made from 18oz Superdry waterproof canvas, made in Scotland, by the same people that produce Barbour's iconic waxed cotton canvas. As well as numerous fabrics for other highly sought after brands, both in the UK and further afield.
However, unlike waxed canvas, Superdry canvas does not need re-waxing each year to stay waterproof. It also will not transfer wax to your clothing, like some of our competitor's waxed canvas camera bags will.
Superdry canvas is a tightly woven, natural canvas that can stand up to just about anything and has superior waterproof capabilities, without being waxed, or using a cheaper rubber bonding process. If you're looking for a lightweight, waterproof camera bag to get your summer shooting into full swing, look no further.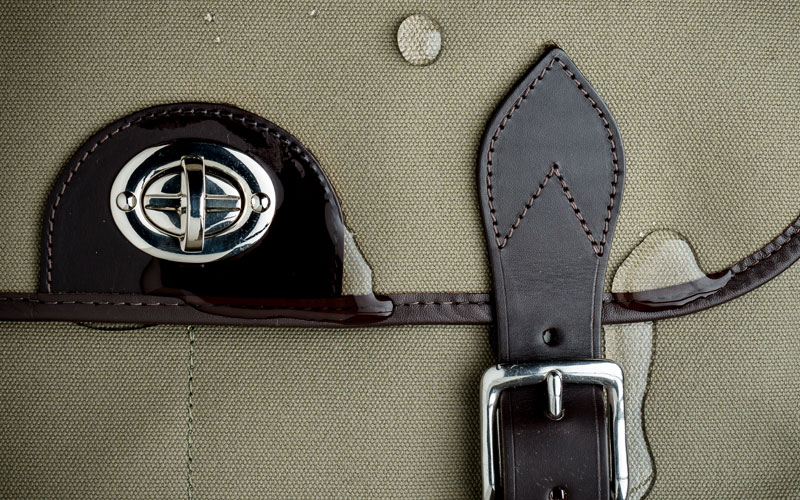 From now until the end of June we're offering a 20% discount on our Small Marlborough bags. No voucher code needed.
Get out there and enjoy the warmer weather.
Happy shooting!
– The Hawkesmill Family